WE HAVE MANY FURNACES IN STOCK AND AVAILABLE NOW, CALL AND RESERVE ONE TODAY !!!!
Pallet Burner
Outdoor Wood Furnace
Business solution for light commercial or industrial use.
In the U.S., this appliance is for non-residential applications only.
Door - 54"W x 50"H
Firebox - 72"L x 66"H x 54"W
Draft Control - Primary and secondary power draft inducers
Steel Thickness - 3/8", 1/4"
Weight - 4,880 lbs
Water Capacity - 556 gal.
Chimney - 12 ft (extensions available)
Included with outdoor furnace - Water Test Kit, Rain Cap, Double Thermostatic Valve Kit, Chimney Band Clamp Kit (2), Chimney Base Bracket Kit, Firebox Door Draft Inducer Kit (2), Side Draft Inducer Kit and three 4-foot chimney sections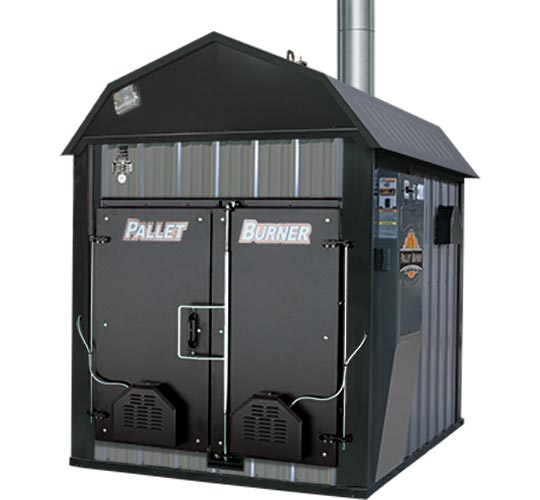 Color Options
Charcoal