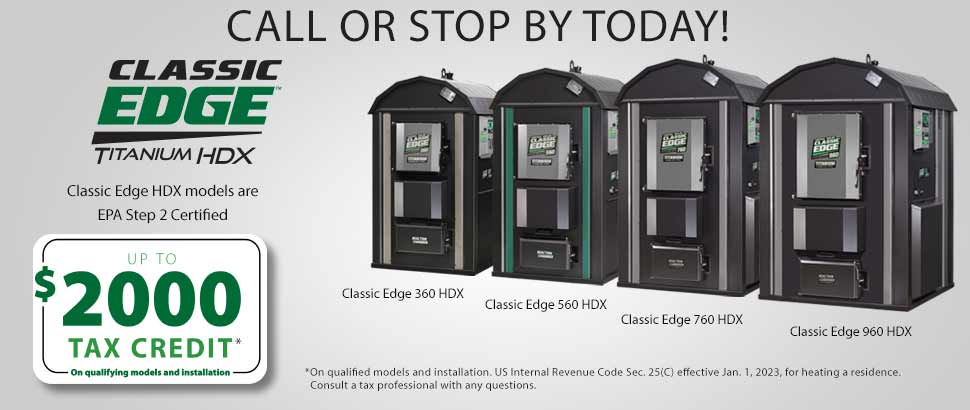 Class-act Outdoor Furnace - authorized Central Boiler Dealer
CLASS-ACT OUTDOOR FURNACE is your one stop source for all Central Boiler products and supplies, including the "Classic" outdoor wood furnaces, The new EDGE and E-Classic outdoor wood furnace, the Maxim model outdoor wood pellet furnaces. We offer full service installation and service after the sale. We also have financing options available to you. Need parts and supplies? We offer daily, fast, affordable, discretionary shipping.
Finding the perfect outdoor furnace is easy.
Size. Select. Review your financing options. Ask for a quote. Follow these steps and get ready to enjoy the most comfortable, convenient and affordable heat you've ever known.
Step One

Size Your Furnace

Use the Savings/Sizing Calculator to see how much money you can save every year and to see recommendations for the furnaces right for your application.

Step Two

Select Your Model

Models are available for heating your home or business (plus extra buildings, domestic water and more) and with fuel choices of wood or wood pellets.

Step Three

Get Pricing

Use the convenient Get Pricing Form to leave your name, contact information and which product(s) you're interested in, and we'll get back to you to discuss options and pricing.
---